Looking to do a little Christmas shopping?
The 2015 Big One Art & Craft Fair Christmas Showcase is the perfect event to find handmade arts, crafts, and baked goods for that special person or maybe even  to just spoil yourself a little. 😉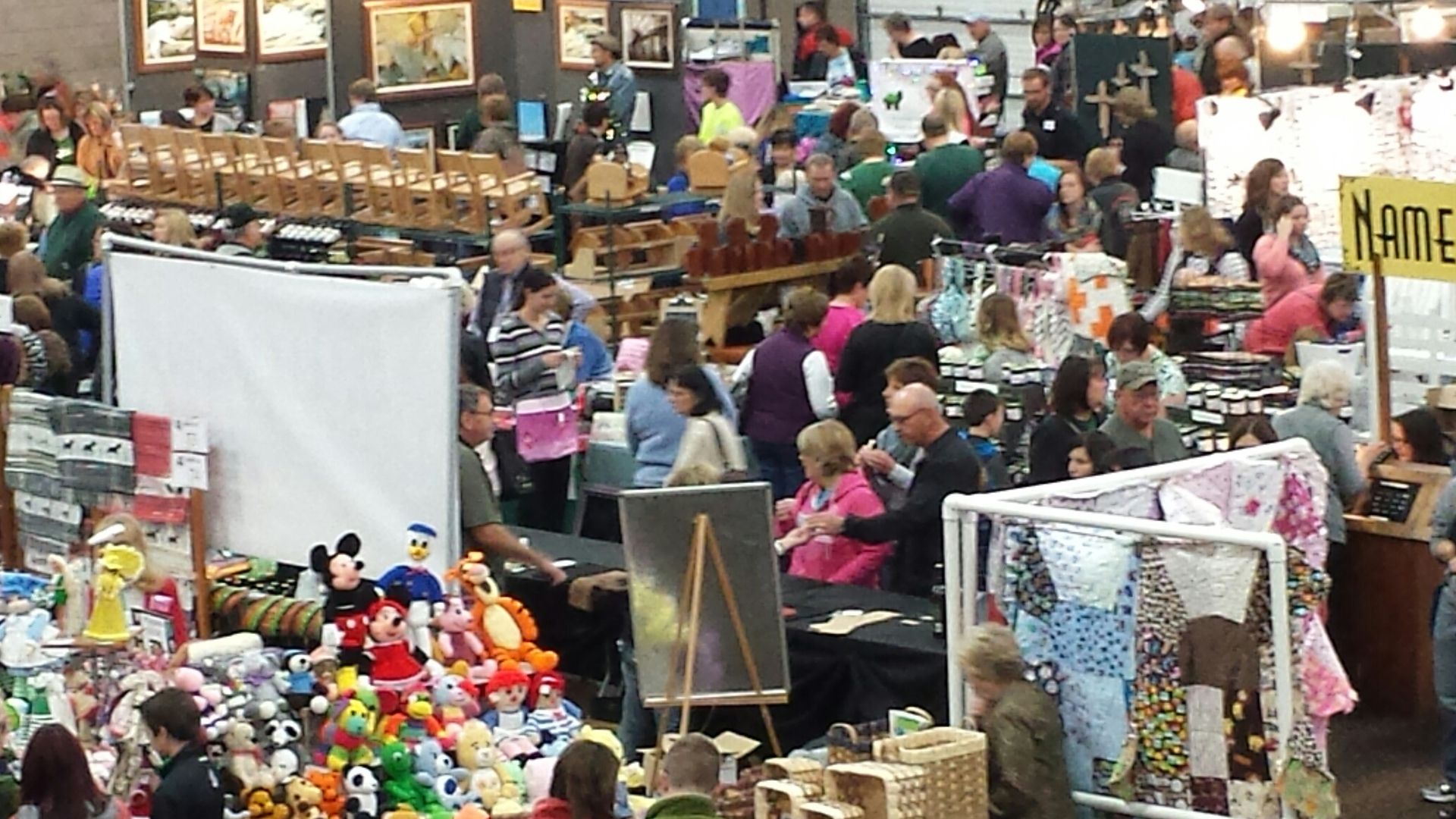 The Big One includes over 500 booths showcasing products hand made from across the US. Over 260 exhibitors will fill their booths with arts, crafts and baked goods that all have a touch of hand crafted quality.
Some of the various things that you can look forward to seeing at this years BIG ONE include handcrafted wood furniture and decorative pieces; photography; pottery; jewelry; variety of floral arrangements to accommodate all tastes; flavorful foods including baked goods, soups, dips, jams, jellies, breads, salsa, spices, candies, and wonderful desserts; creative and comfortable clothing pieces for all ages; hand made soaps and lotions made from various natural resources; unlimited baby items from blankets to bibs and everything in between; hand woven rugs; home sewn quilts and blankets; wind chimes; 3-D photography and artwork; and hand made toys.
If you are a vendor and are interested in booth space please contact Stacy or Lisa Frank at (701) 837-6059
For more information you can visit www.thebigone.biz